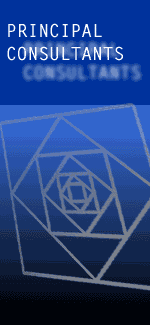 hris has extensive management and technical experience in the development of complex electronic systems, in senior leadership and key contributor roles. His technical areas of focus are system architecture, signal processing, and integrated circuits for computing, communication and imaging products.


Chris is currently Vice President, Systems Engineering, at Luminous Computing, developing optical technlogy for machine learning applications, and is Chair of the CW-WDM MSA.

Chris is continuing as II-VI Advisor in the Office of the CTO. Previously he was Vice President, Advanced Development, Finisar Corp. (acquired by II-VI) where he architected and led the development of 40, 100, 200 and 400 Gb/s Ethernet optical transceivers for Cloud Data Centers (DCs), and Carrier Central Offices (COs), leading to over $1billion of Finisar and billions of optics industry revenue. The 40G and 100G interfaces he defined are used in most optical links in every Cloud DC, large Enterprise DC, and Carrier CO.

Details of his definition and leading of the development of 400G, 200G, 100G, 50G, 40G, and 10G optical interfaces

Chris is an IEEE Fellow, elected for "contributions to 10G, 40G, and 100G Optical Ethernet and OTN interfaces." He will be one of the three Program Chairs of OFC 2021 and General Chairs of OFC 2023, the largest and the premier global optical communication and networking conference and exhibition. His bibliography has over 300 articles, presentations, contributions, lectures and patents in the areas of optics, communications, signal processing, integrated circuits, and ultrasound.

Prior to Finisar and its acquisition BBN, Chris was with the Parallax Group, working on medical and mobile technology. Before that, Chris was with Acuson Corp. as a key contributor to system architecture, signal processing, and circuit design of the Sequoia coherent imaging ultrasound platform. He managed Hardware, ASIC and Software R&D Groups. The Sequoia products dramatically improved patient care, leading to the acquisition of Acuson by Siemens Ultrasound, and accounted for $5Billion in revenue.

Chris received B.S. in Aeronautics and Astronautics, and B.S. and M.S. in Electrical Engineering from the Massachusetts Institute of Technology. At Hughes Aircraft Company SCG (now Boeing Space,) and then M.I.T. Lincoln Laboratory he contributed to multiple communication and imaging satellite programs, including Milstar and Landsat. He then developed voiceband datacom algorithms for TI DSP Group, and ASICs for Silicon Systems Inc. (now Maxim.)

He can be contacted at LinkedIn or at crcole@parallaxgroup.com.

Copyright © 1998-2020. Parallax Group. All rights reserved.